News
Vision HydraV Heng 9T hydrogen fuel cell sanitation vehicle on the road test
In the hot July, the fuel cell sanitation vehicle of Vision HydraV Heng brought a bit of coolness to the people in Huangpu District, Guangzhou. Under the organization of the Urban Management and Comprehensive Law Enforcement Bureau of Huangpu District, Guangzhou City, the 9-ton fuel cell sanitation vehicle from Vision HydraV Heng was tested on the road, and the technical reliability of the hydrogen energy sanitation equipment was verified.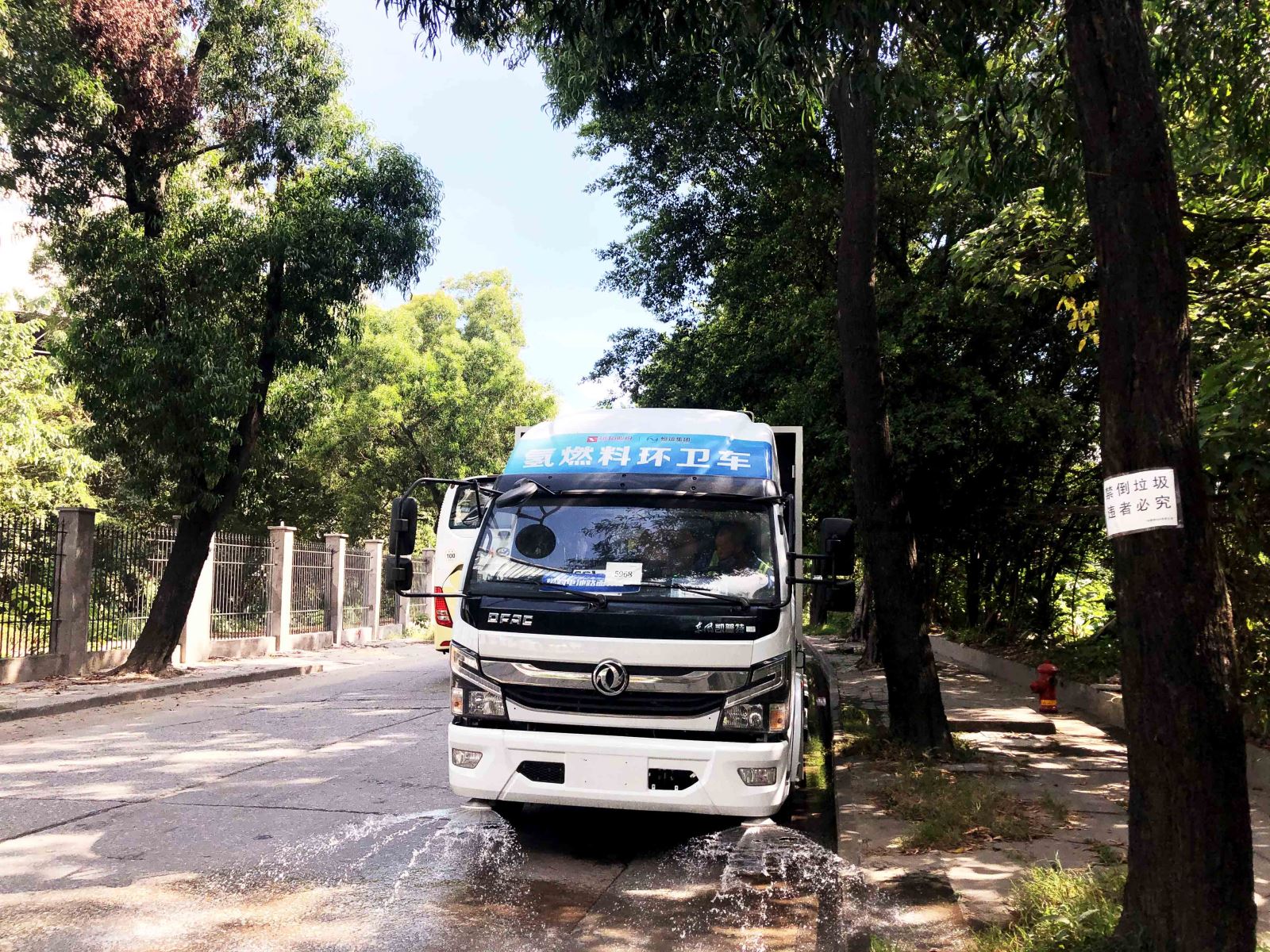 The sanitation vehicle started quickly and ran smoothly, with low noise, high sprinkling pressure, and wide coverage area. It not only meets the needs of daily sanitation operations, but also does not emit any pollutants during operation, truly achieving zero emissions and zero pollution.
In June, representatives of the Huangpu District Urban Management and Comprehensive Law Enforcement Bureau inspected Vision Guangzhou HydraV Heng Technology Co., Ltd. and learned about the fuel cell engine technology and development status of Vision.
The representativeemphasized:"exploring and studying the promotion plan of hydrogen fuel cell sanitation vehicles is of great significance to the continuous promotion of pollution prevention, and is conducive to further improving the atmospheric environment, promoting the transformation and upgrading of the sanitation equipment industry, and moving towards a more energy-efficient, environmentally friendly, and greener sustainability road of development.