News
Vision Group's EV Battery Entering a New Age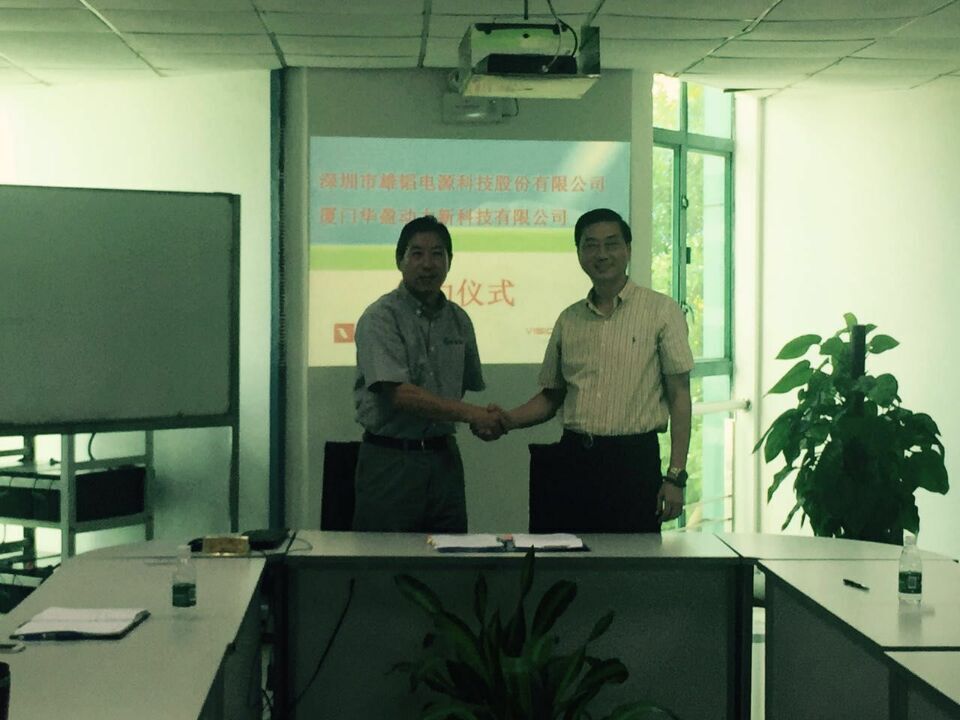 Currently, the EV Battery Strategic Cooperation Agreement was signed between Vision Group and Xiamen Huaying Power Tech Co., Ltd. The two parties will have a further cooperation on the research and development, manufacturing and marketing of EV battery
Xiamen Huaying Power Tech Co., Ltd. is mainly focused on EV battery research and development, manufacturing and selling. It has established a close cooperation relationship with many bus manufacturers on EV battery, like Taiwan Changli Co., Ltd, Xiamen Golden Dragon Bus Co., Ltd., Shanghai Shenlong Bus Co., Ltd. andHubei Dongfeng Motor Corporation. Much EV battery R&D, manufacturing experience has been accumulated.
To take full advantage of bilateral resources, improve cooperation efficiency, and strengthen both parties' competitiveness, Vision Group and Xiamen Huaying Power will cooperate closely on lithium-ion EV battery R&D, production and marketing. This partnership will create a brighter future for both sides.
Meanwhile, they will cooperate more on advanced fields, making joint efforts to explore leading-edge technology, new product development, markets as well as new business models.