News
Vision Group completed strategic investment in WestWell, and layout port hydrogen energy
In April 2020, Vision Group completed the strategic investment in WestWell company, and both sides signed the strategic cooperation agreement to layout the port hydrogen energy.
While promoting the hydrogen energy industry, Visionwill work with Shanghai WestWell to give full play to their respective industrial advantages in the field of new energy and driverless driving, and conduct in-depth cooperation. The two sides plan to take the port as the starting point, jointly develop port hydrogen driverless vehicles, build port AI + hydrogen ecological chain in the age of 5g + AIoT, and accelerate the large-scale application of AI technology and new energy in more vertical scenes.
As the first batch of artificial intelligence enterprises established in China, WestWell took artificial intelligence chips and algorithms as the starting point at the early stage of its establishment, gradually extended its business to vertical application scenarios such as ports, mines, logistics parks, etc., and provided full stack artificial intelligence solutions. WestWell has gained an obvious advantage in the field of smart ports, with nearly 50 terminal wharf users at home and abroad. Of the top 10 ports in the world, 6 have become WestWell users, and 8 of the top 10 ports in China have become WestWell users. In addition, the company has also established a strategic cooperation relationship with Zhenhua heavy industry and Heji Wharf Group. As the world's first AI enterprise to realize port unmanned landing, WestWell developed port unmanned centralized truck and unmanned straddle carrier has achieved small batch delivery.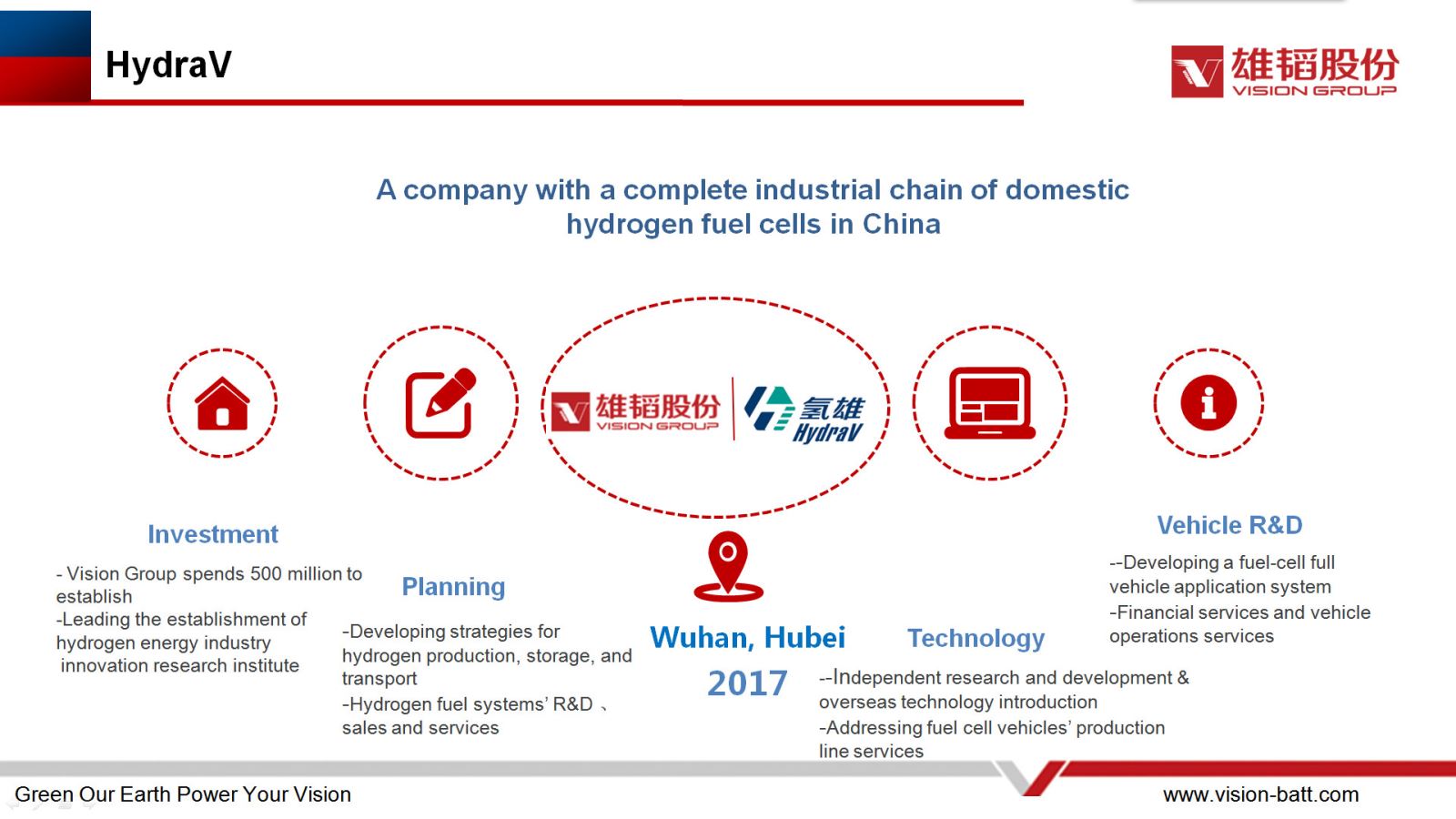 Vision Hydrav, a subsidiary of Vision Group, is mainly responsible for the fuel cell business of the group. With the full support of the group, Hydrav has accumulated a lot of energy, and has completed the layout of key links in the hydrogen energy industry chain, such as membrane electrode, fuel cell stack, fuel cell engine system, vehicle operation, and has successively invested in building fuel cell industry parks in Wuhan, Datong and Guangzhou. The establishment of the strategic cooperation relationship between Vision and WestWell will help both sides to give full play to their respective industrial advantages in artificial intelligence and hydrogen energy, realize complementary advantages and collaborative promotion, and realize the application of AI + hydrogen energy in ports, mines and logistics.