News
Hubei Center Power Tech Co., Ltd. Awarded the "Hubei Model Enterprise with Harmonious Labor Relation"
Currently, a document has been issued by the Hubei Provincial Human Resources and Social Security Department, Hubei Province Federation of Trade, Hubei Enterprise Confederation, Entrepreneurs Association as well as the Hubei Provincial Federation of Industry and Commerce, 119 model enterprises with harmonious labor relation being published. Among them, Hubei Center Power Tech Co., Ltd. successfully becomes one of the model enterprises and the only one in Jingshan County.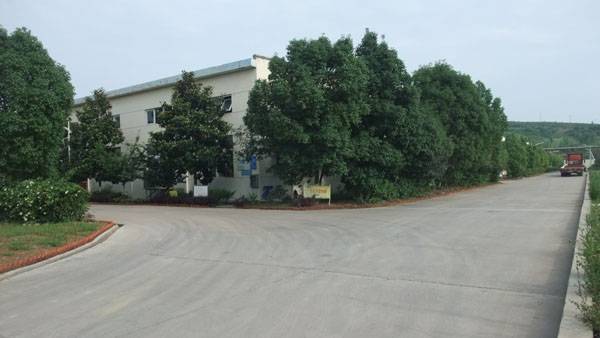 Hubei Center Power has always been conscientiously establishing harmonious labor relationship, ensuring and enhancing people's livelihood. In the guidance of the county leaders, Hubei Center Power has carry out various activities to create a harmonious labor relationship, continuously improving its standard, enriching the ways and contents, and enhancing the efficiency, so as to promote stability with harmonious relationship, promote development with stability, build a harmonious labor relationship, strengthen labor relationship management, thus creating a harmonious working and living environment and ensuring all the staff a sense of belonging. At the same time, the Workers' Congress and Female Workers Union Committee are built and constantly improved. Their work procedures are standardized, and a work conflict coordination group is built to staff conflicts and to guarantee their interests.
After years of development, Hubei Center Power has become a very important company in boosting Jingshan county economy. From 2007 to 2014, the company has been consecutively the top five companies on tax declaration, devoting much to support Jingshan County economic development. The harmonious labor relationship contributes to a win-win economic and social effects, effectively promote enterprise harmony and social stability, and ensure sustainable and stable development.