News
Dr Hong Chen threw out this topic, which caused a hot debate!
Recently, "2023 GG Hydrogen & Hydrogen Power Technology & Application Conference" was held in Shanghai. Dr. Chen Hong, Vice President and Chief Technology Engineer of Vision Battery, delivered a keynote speech on "Hardcore Products Drive Market Growth" and hosted a special dialogue session to discuss the future development direction of the industry with many outstanding entrepreneurs.
At the conference site, Dr Chen Hong introduced in detail the four key points of Vision Hydrogen Energy:
1) Nearly one hundred precise processes;
2) Close cooperation between the hydrogen energy expert team and university elites;
3) Six years of development and testing verification;
4) Hundreds of millions of fine equipment and ten million fine materials to create a high-quality product.
Vision Hydrogen Energy implements technological innovation and establishes cost reduction paths at all levels of power stacks, systems, core components, and key materials, among which, in reducing hydrogen consumption, it significantly reduces hydrogen consumption by improving power of power stacks, lowering auxiliary power consumption, improving hydrogen utilisation, thermal management/energy management of the whole vehicle, and using it at the user end in five dimensions to help users reduce the cost of using hydrogen.
In the roundtable dialogue session, moderated by Dr. Chen Hong, four outstanding industry entrepreneurs focused on "When will the fuel cell business model run through? What conditions are needed?" and other topics.
Dr Chen Hong thanked the experts for their wonderful speeches, but also shared his insights: fuel cell vehicle run-through commercialisation model can be explored through "car +" innovation, such as "car + emergency energy", so that the hydrogen car is used as a usual commuting, but also can be used as emergency energy generation to provide energy in case of emergencies. It can also be used as an emergency energy source to provide energy. Through such exploration, fuel cell vehicles can be given multiple attributes to enhance the value of hydrogen vehicles and realise more economic benefits at the same time.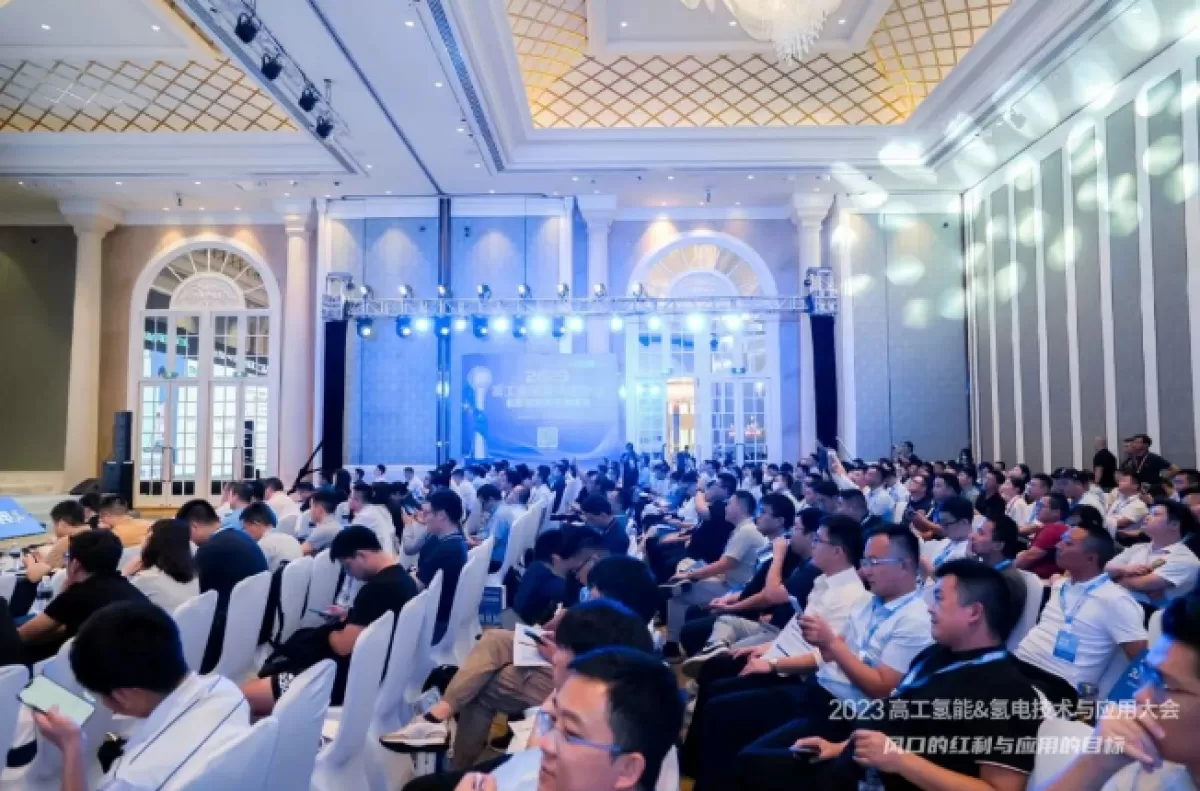 At present, the road to commercialisation of fuel cell industry is shackled by cost, in order to break this situation, Vision is committed to research and development of innovative fuel cell systems and stacks, to achieve the ultimate cost-effective products, and to achieve the industry's leading level of hydrogen consumption, and to use well-polished and well-proven products to help customers get a safe and cost-effective experience.