News
CCTV Interview: Hydrogen fuel cell vehicle production and sales doubled
Recently, Vision Battery, as a representative enterprise in the hydrogen energy industry, was interviewed by a CCTV reporter and the programme was broadcast on CCTV-2 Finance Channel on April 13.
According to the China Association of Automobile Manufacturers: In 2022, China's annual fuel cell vehicle production and sales reached 3,628 and 3,367 units respectively, the best performance ever.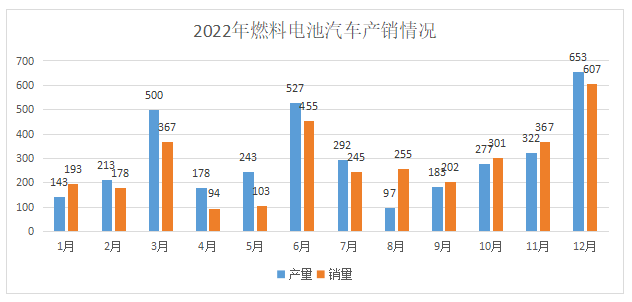 The biggest constraint for the fuel cell transportation industry is the cost. In addition to the material cost of fuel cells, the high manufacturing cost due to the high technical threshold is the reason for the current high price of fuel cells.

Dr. Chen Hong, vice president of Vision Battery, said in an interview: the cost of the electric reactor accounts for 60% of the overall engine cost, and the cost can now be basically controlled within 1,000 yuan. In the future, the cost of the electric reactor can be reduced to 300 yuan, then the cost of a passenger car engine in about 50,000 yuan, compared with the fuel engine is basically equivalent.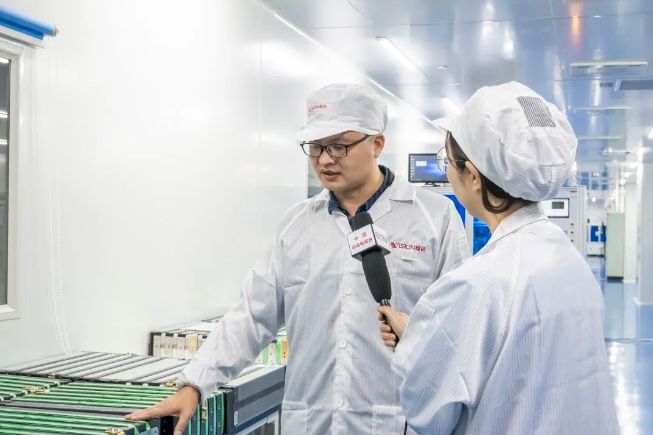 As a world-renowned intelligent energy solution service company, Vision Battery has invested and established hydrogen energy bases in many places across China. Through reasonable industrial planning and investment layout, it has grown into a company with a complete industrial chain of domestically produced hydrogen fuel cells in China.
Vision Hydrogen Team attaches importance to scientific research and constantly seeks technological breakthroughs. In terms of reactor products, we have launched two product series, metal reactors and graphite reactors. The metal reactor focuses on high bulk power density, while the graphite reactor focuses on high lifetime. Xiongtao Hydrogen has developed its own key components, such as the pilot and water distributor, to achieve sustainable cost reduction and hydrogen consumption reduction of the products. In addition, Xiongtao Hydrogen has integrated the entire control system of the fuel cell to make a whole set of controllers, which greatly improves the integration, reliability and safety, and at the same time plays a role in cost reduction.

As the technology continues to improve and the production scale continues to expand in the future, the manufacturing cost of fuel cells has huge room for reduction. The cost of fuel cell vehicles will gradually approach or be lower than that of electric and fuel vehicles. In addition, fuel cell vehicles have the advantages of zero emissions and green mobility, and these benefits have been widely praised by governments and private enterprises around the world.
【World Finance】
The programme focuses on a panoramic overview of the major financial events that have taken place around the world in the past 24 hours. The programme breaks the domestic and international boundaries of information, takes news value and news timeliness as its selection criteria, highlights the sense of live, and attaches importance to the temperature and quality of the content.