News
Energy saving and efficiency improvement, green upgrade丨The Ministry of Industry and Information Technology and six other departments jointly issued the Action Plan for Industrial Energy Efficiency Improvement
Recently, the Ministry of Industry and Information Technology, the National Development and Reform Commission, the Ministry of Finance, the Ministry of Ecology and Environment, the State-owned Assets Supervision and Administration of the State Council and the General Administration of Market Regulation jointly issued the Action Plan for Industrial Energy Efficiency Improvement.
With the structural transformation of the economy and the goal of "double carbon", the country issued the plan to promote energy efficiency as the most direct, effective and economical way to reduce carbon emissions.

Main objectives
By 2025, energy consumption per unit of added value in industries above scale will drop by 13.5% compared to 2020.

Energy efficiency in key industrial sectors will be comprehensively improved, and energy efficiency in key areas such as data centres will be significantly improved.

The proportion of green and low-carbon energy use will be significantly increased.

Energy-saving and efficiency-enhancing technologies and equipment will be widely used, and standards, services and regulatory systems will be gradually improved.

Energy efficiency of key products in industries such as iron and steel, petrochemicals and chemicals, non-ferrous metals and building materials will reach international advanced levels.


The Action Plan for the Promotion of Industrial Energy Efficiency proposes to promote energy efficiency improvement and green upgrading in key areas. By 2025, the Power Utilization Efficiency (PUE, the ratio of total power consumption of data centres to power consumption of information equipment) of new large and super-large data centres will be better than 1.3.

Improve the level of digital energy saving and efficiency technologies. Encourage enterprises to explore the implementation of digital carbon management based on energy control systems, and collaborate to promote the collection, analysis and management of energy consumption data and carbon emission data.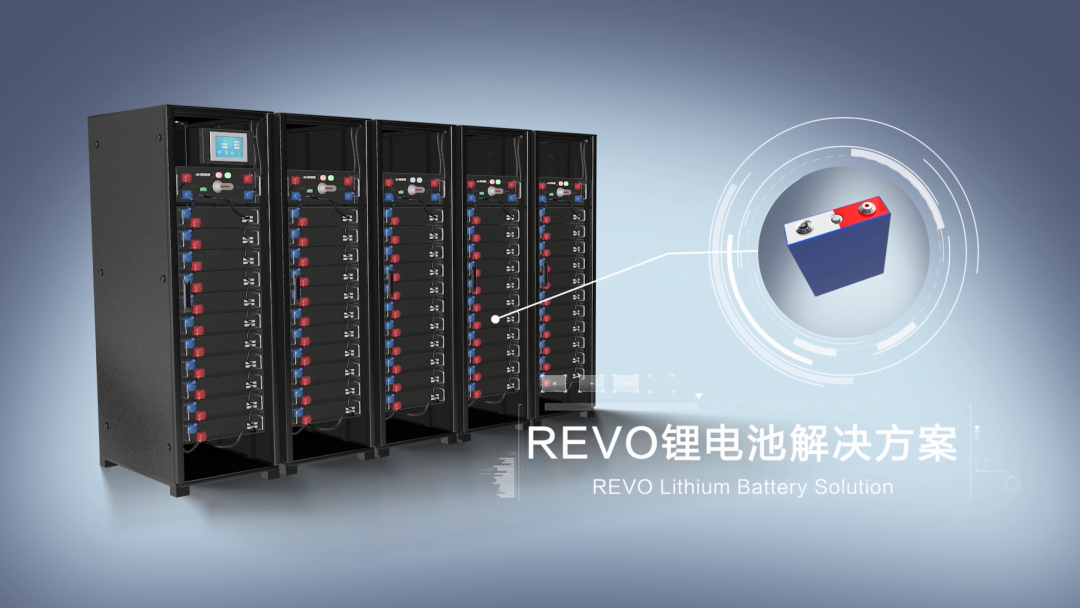 The following plans have been made for data centres, communication base stations and communication rooms in the key areas of energy efficiency improvement and green upgrading.
Data centres: Accelerate the application of cooling energy-saving technologies such as liquid cooling and natural cooling sources, encourage the adoption of efficient systems and equipment such as distributed power supply, modular server rooms and virtualisation, cloud-based IT resources and high-temperature IT equipment, promote technologies such as high-voltage DC power supply and integrated power modules, and develop intelligent energy control systems. Encourage data centres to optimise and reduce redundant infrastructure and build their own waste heat recovery facilities while ensuring safe operation.

Communication base stations: Promote the application of hardware energy-saving technologies, adopt high process chips, use gallium nitride amplifiers, etc. to improve the overall energy efficiency of equipment. Promote the application of small outdoor intelligent power supply systems in base stations. Optimise the configuration of power backup batteries in conjunction with the utility power situation.

Communications equipment rooms: Accelerate the promotion of technologies such as cold and hot channel isolation in equipment rooms, micro-modules, whole cabinet servers and waste heat recycling. Promote energy-saving technology solutions for different power supply guarantee levels while meeting business security needs. Actively carry out real-time monitoring and management of energy efficiency in server rooms.
Lithium batteries will become a "breakthrough" in data centre power supply system energy saving, and their technology development and evolution will play an important role in the overall control of data centre PUE.

The REVO lithium system solution is intelligent, modular and green. It adopts the self-developed LFP lithium iron phosphate high rate core, which features high energy density, small footprint, high discharge efficiency, long cycle life, long floating charge life and low capacity loss in fast discharge. It has unique advantages in scenarios requiring high space size for the site.
Known as the industry's most knowledgeable lithium battery for UPS, Vision REVO has rapidly spread to data centres, rail transportation, energy storage, finance and other industries, helping to upgrade and transform industries.
In the wave of the times, Vision Group shares will strive for innovation and excellence to create more intelligent and energy-saving products for the industry, and actively promote the development of efficient, low-carbon and green energy use in the industry.